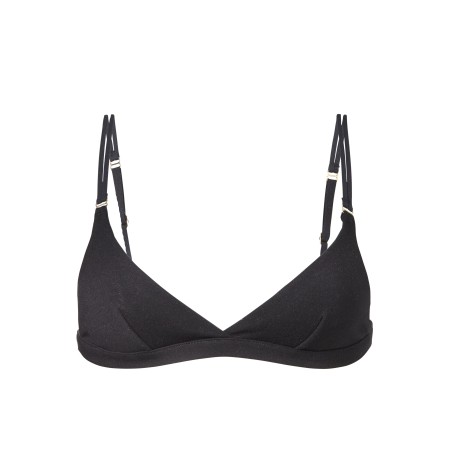  
Black Bra Modal
The classic soft-bra FLIRT BASE is one of Woron's many soft-bras. Once you've tried them – you are hooked! They are really soft and just so comfortable, that you can sleep in them. The FLIRT BASE soft-bra has a classic and feminine design. It has adjustable straps and the cups give the bust a natural shape and a great support. It comes in various colours and is a great everyday bra. The bra is perfect for any occasion, whether you are wearing it under a baggy t-shirt or a slim-fitted dress.
Free for orders over €70.00
All Woron's soft-bras are kind to the environment and vegan. Their goal is to make great fitted underwear that is sustainable in many aspects. 90% Modal, 10% Elastane. Modal is a beechwood pulp fiber. It is smooth, soft and breathable- your skin will love it! The dying of this fabric has been without toxic components and it is Ökotex certified according to EU legislation.