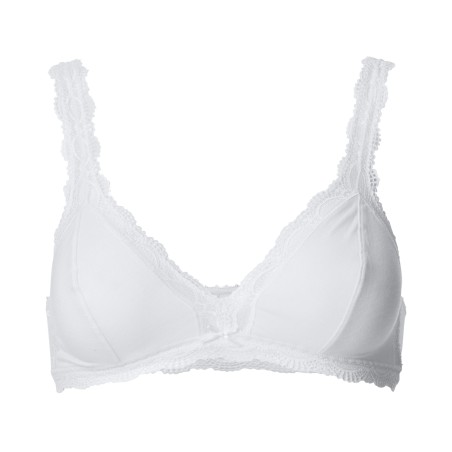  
White Bra By Woron
The lace trimmed ONYX soft-bra is the perfect choice if you are looking for a feminine, sexy and sustainable soft-bra. This bra gives the bust a really nice and natural shape and great support. The lace makes the bra feminine, sexy and elegant.
Free for orders over €70.00
This soft-bra feels super soft thanks to the use of the "modal" fabric. Modal is also an excellent option for sustainable fabric as it is vegan and produced under fair work conditions. Modal is a beechwood pulp fiber. The Dying of this fabric has been without toxic components and is Ökotex certified according to the EU legislation.
Made out of 94% modal and 6% elastane.